OfferUp 2019 Spring cleaning report
Designed a report and press kit for OfferUp's annual 2019 Spring Cleaning Report, surveying 2,000 Americans on their reuse effort. Titled "The Rise of Recommerce: Transforming Consumption Through Reuse", the report is a 7-page summary of Americans' consumption habits surrounding cleaning.
The art direction is styled to be lighthearted and bright, with character illustrations guiding the viewer through the various scenes of tidying up your home and selling on OfferUp. All visual elements comply with the OfferUp brand guidelines I designed and developed. Data collection courtesy of Pollfish.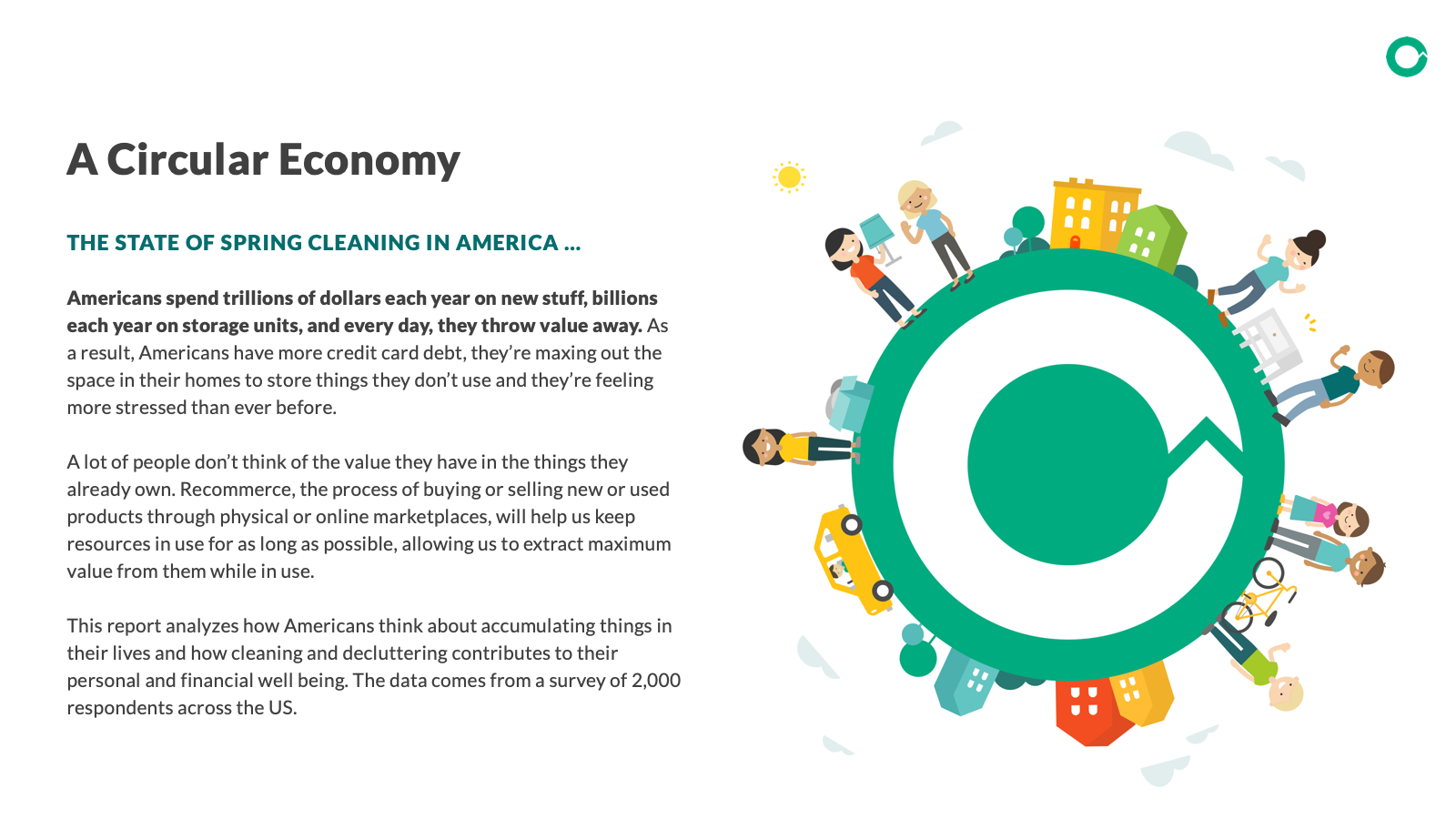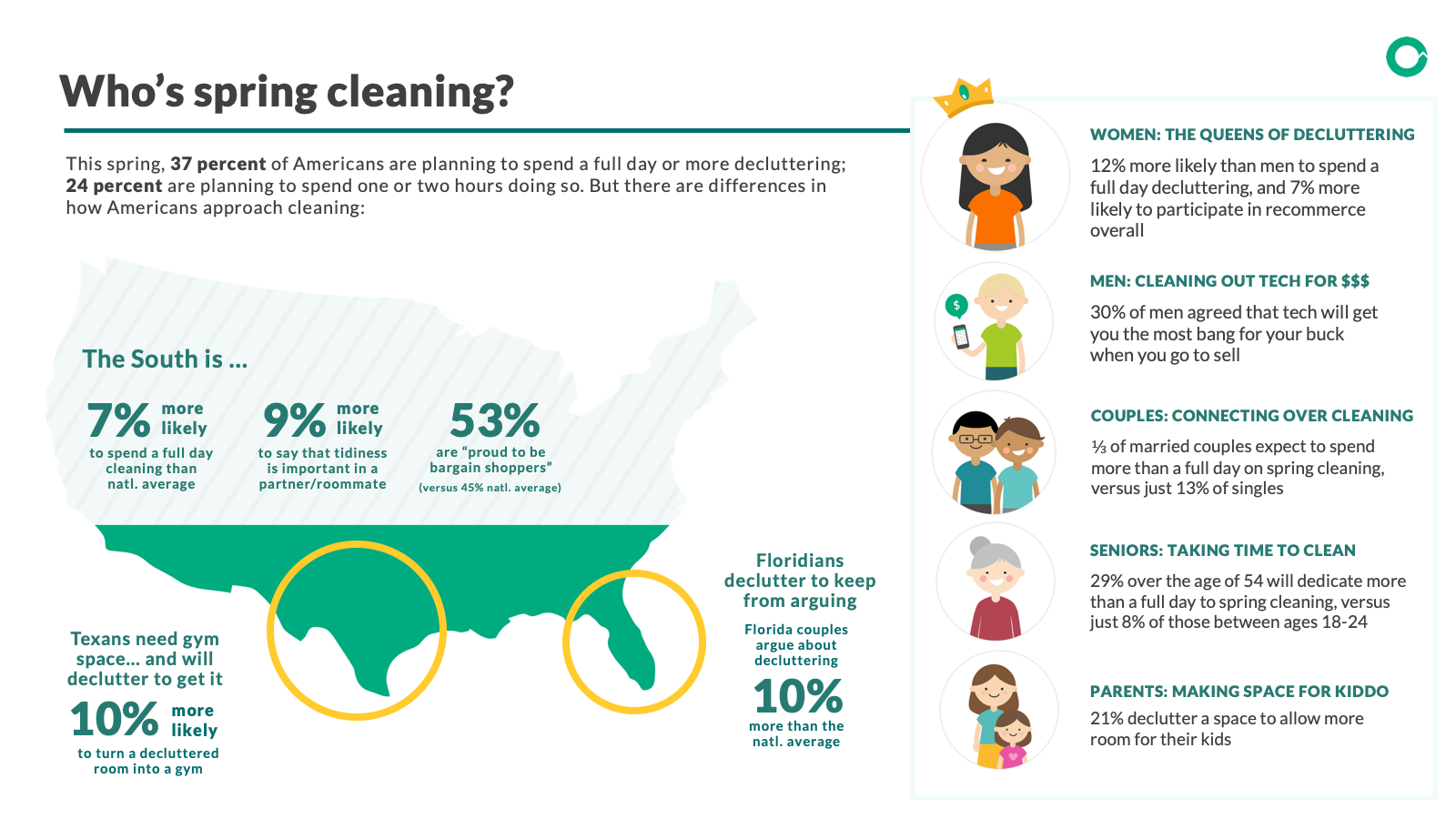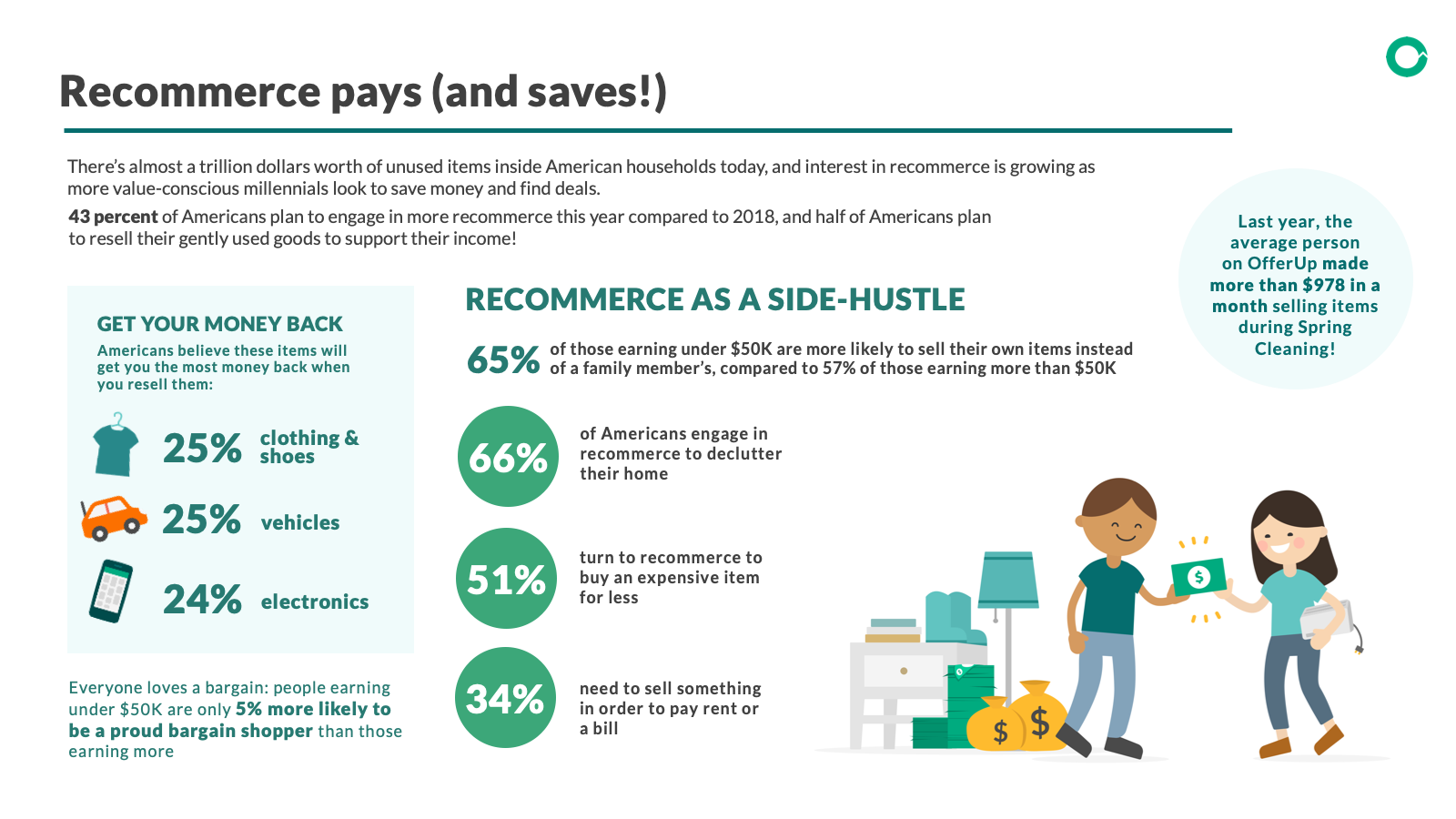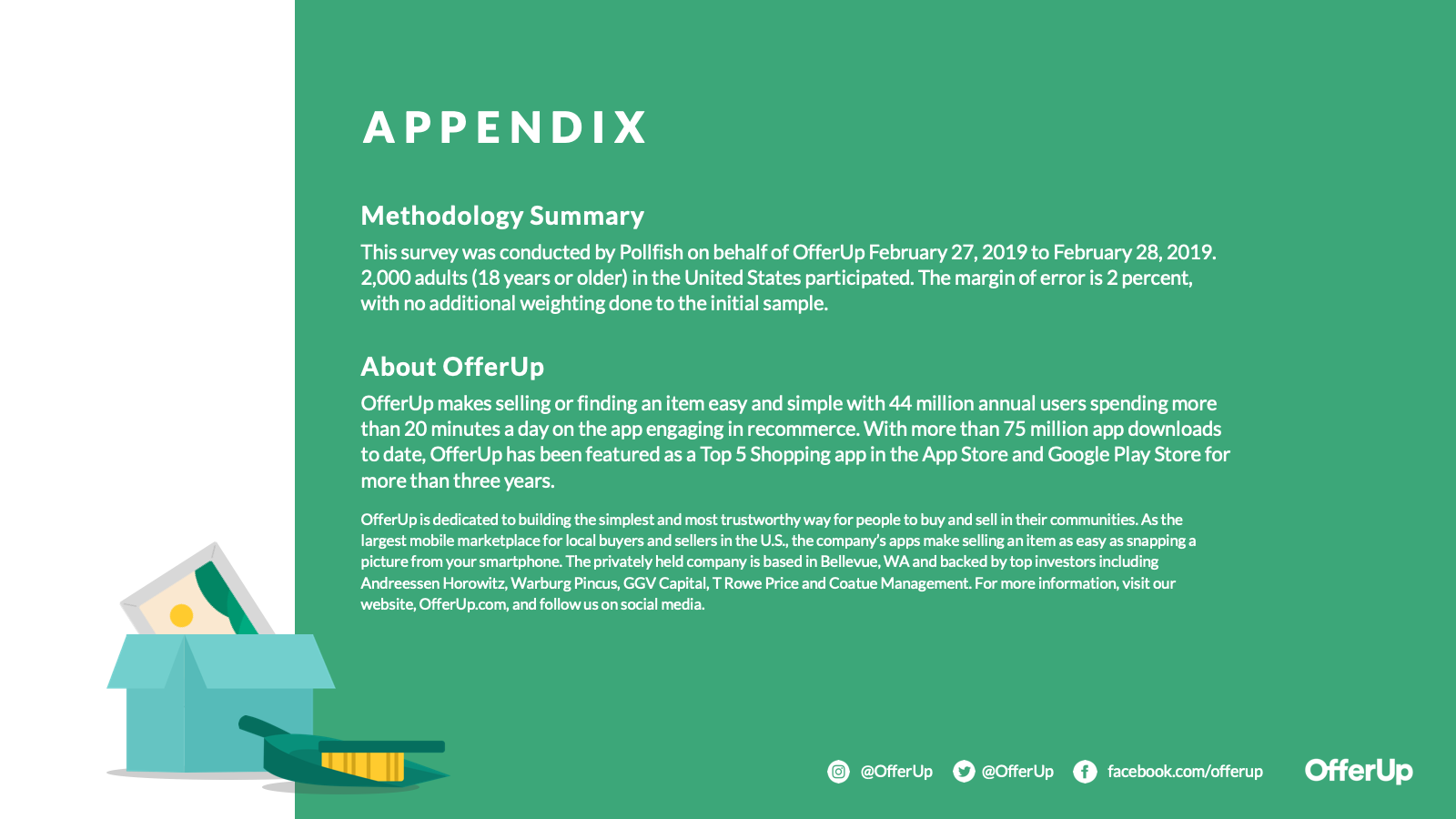 PRESS KIT / supporting graphics